Facilities & Entry Charges
Lymington Sea Water Baths Facilities
Fully staffed 110m sea water pool with: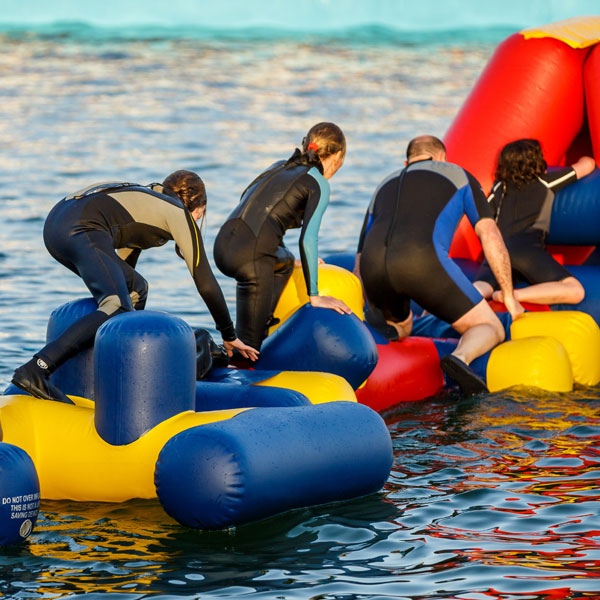 120 metres of inflatable obstacle courses
Water zorbs
Stand up paddle boards
Kayaks
Aqua jousting
Children's splash pool & sandpit
Confectionery kiosk/cafe
Toilets, changing rooms & showers
Disabled access & facilities
First Aid room
Bike racks
Kiosk
The kiosk is open from 1st March to 31st October serving a selection of hot & cold snacks and ice creams. From 1st April onwards we will be open from 7am for breakfast.
Lymington Sea Water Baths Entry Charges
Swim only
All day adult £2.50
Child (U14) £1.50
Swim & Inflatables - All Day
Adult all day £6.50
Child (U14) all day £5.00
Swim & Inflatables - Afternoon 1430-1800
Adult £5.00
Child (U14) £3.50
NB. Children U7 can only use junior obstacle courses in family area.
Activities Charges
30 mins paddle board/kayak
(hire only) £5.00
60 mins paddle board/kayak
(hire only) £8.00
Water zorbing (10 minute ride) £3.50
Aqua jousting (15 minutes for 2) £3.50
Private Hire
90 minute exclusive hire for groups of 10 to 150 by arrangement from £12pp